Previous Projects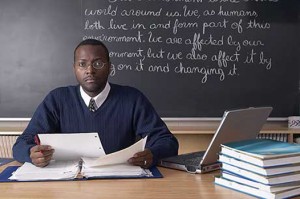 Sound Grammar is one of several projects based around a new approach to learning English grammar based around the notion of Enjoy and Learn. Sound Grammar was set up in partnership with Todd Beuckens the founder of elllo.org. The aim of Sound Grammar is to make grammar accessible to students through listening and interactive exercises combined with more traditional visual aides to learning. The idea is that they will, while enjoying meaningful activities, learn to use the grammar. It is considered that using gramar rather than learning rules or how to use it is more important.
Why not take a look around the Soundgrammar site, or even try a few of the self contained lessons?
Confusionism is in its own words:

Confusionism is intended as a dynamic creative model and life philosophy spanning multiple cultures and societies.

Originally mooted by Lawrence and Tennant in mid-2009, it has since evolved and moved on and now includes quite a selection of short writings in traditional, fragmentary and vignettive styles with photo art now being added too.

The life, evolution and works complete with warts and all are in the body of this blog.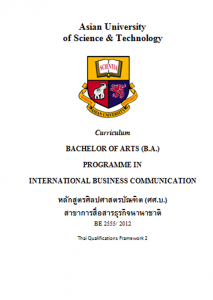 BA International Business Communication: This was designed to be a  new curriculum for the 21st Century Learner. BA International Business Communication was written in a period of less than a month to the Thai government's Thai Quality Framework academic standards. This had to be done due to time constraints. The project was successfully completed. This hundred page document incorporates a mix of courses covering each of the three main components:
International and Global.
Business.
Communication.
International Business Communication is aimed not only at giving students the technical knowledge they need but also the creative and modern communicative skills needed in a rapidly changing and unpredictable work field. A lot of the curriculum involved students completing projects and hence learning to use what had been taught through these projects. The curriculum is designed to be learner centered and maximizes the opportunity for practical learning via studio and experimental approaches to the process of learning.
Due to changes in the ownership of Asian University the future status of this project is unknown.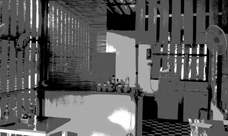 The Fusion Box: The Fusion Box was a small restaurant based in a small seaside town in Chonburi, Thailand. With little budget the project was to establish a restaurant based around a concept of cheap but high quality  Thai-Western fusion food and to create a  brand. By use of the brand, marketing was employed to achieve a successful business. The catch was that there was virtually no budget for branding or marketing.
The concept was of simple design and social media together with food choices and ambiance that suited those of all backgrounds. This was easily achieved. The Fusion Box was both very quickly successful and also saw its reputation spread very rapidly. It was an example of how branding and marketing in the modern world do not require more than a minimal budget to be successful.
Since then our family have moved on to other places. However, the concept of the Fusion Box awaits a time to restart when the family is settled.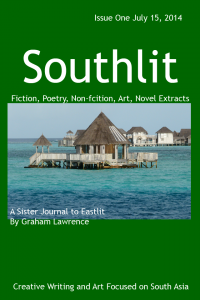 Southlit Journal was the sister journal to Eastlit. Southlit covered creative writing in English and artwork from or connected to South Asia. Eastlit remains focused on East and South East Asia. Southlit Journal was the second in the regional literature and art journals series by the Eastlit team.
Eastlit and Southlit Journals are original creations of Graham Lawrence although both feature independent editorial boards and advisory groups.
Southlit Journal evolved as the second journal due to the amount of work being received by Eastlit from the sub-continent in South Asia. Obviously there were a lot of cultural connections between South Asia and South East Asia. However, with English being such a well used language in South Asia, we were starting to see Eastlit get overloaded with submissions from that region and I and the advisory group felt that this justified a separate journal for these submissions. Hence Southlit Journal was born. It also allows us to continue to nurture new talent focused on the East and South East Asian regions in Eastlit, which was the initial aim of Eastlit.
After two issues, it was decided to integrate Southlit Journal into Eastlit as a monthly supplement called Southlit Supplement. This decision was made to guarantee quality, avoid repetition and to guarantee writers from all regions more exposure across different but connected ones. Since the First Southlit Supplement in February 2015 the Supplement has continued successfully.
Better English Language Services: This was another low budget concept for a start-up provider of classroom and other language services. Better English was a small independently owned language school based in Thailand. The project was set up with a very limited budget. The aim was to extend beyond exiting clients to a larger market. This is one of the projects tat is still ongoing.
Broken Lines: A Collection of Written Work by Graham Lawrence.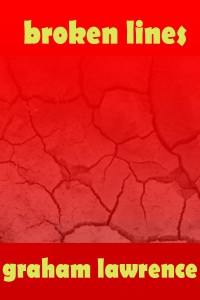 Broken Lines is an e-book still unpublished by Graham Lawrence. It is a collection of tales that meander from London to South East Asia. Part story and part autobiographical the real and the imaginary intertwine with studies of local characters and events. Using imagery and vivid description, Broken Lines epitomizes the fragmentary writing style.
Broken Lines includes the short stories Family, Drinking Beer with a Gunman in a Temple at a Funeral and The Eggman. The First paragraph of The Eggman is reproduced below. Please use the link above to view the whole piece.
It was around seven or eight years ago that I first noticed him, this aging man. Quite exactly how old he was, was hard to tell as he had the start of a curved back and looked constantly at the floor with his bewhiskered jowls hanging from each side of his mouth. His hair was white or silver, but not in a distinguished looking way, but more in a mop of short but unkempt hair hanging over his head and flopping down onto his forehead as he shuffled forward with his brown scuffed sandals around his brown feet and his blue fisherman pants swaying with movement and breeze. His arched back inside his plaid long-sleeved shirt was letting out a little perspiration as he lugged the wide basket containing his collection of about thirty boiled eggs. He maneuvered from table to table along the stretch of seawall at Laem Than where the young people sat and drank and chatted trying to sell an egg or two or three at each table for the drinkers to snack on. Occasionally he was even successful in getting someone to buy three eggs in a little plastic bag with a small sachet of sauce as he maneuvered surprisingly rapidly between the jovial groups.
Other projects that reach completion will be added. Why not check back to see these new projects?